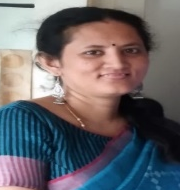 Soundaram Natarajan
Soundaram Natarajan holds master's in Counselling Psychology and is a certified Psychological Counselor. She has 20 years of corporate experience and has been working extensively on mental health wellbeing of employees in the workplace for the last six years. As a private practitioner she offers individual counselling. Currently, she works for an NGO and handles Adolescent counselling.'.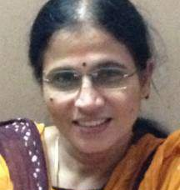 Usha Pugal
Usha Pugal is a qualified counselling psychologist with a Post Graduate degree in Guidance and Counselling besides M.Phil in Education. She has done various certificate courses in psychology like NLP and TA. She is associated as a counselor supporting HIV positive children and as a content developer for an educational institute.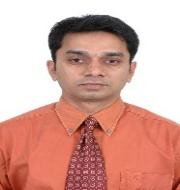 Venky Lakshman
Venky Lakshman is a counselling psychologist with a master's degree in counselling psychology and Post graduate diploma in Guidance and Counselling. He offers individual and group counselling at workplace for the employees approaching with Stress, Anxiety, Depression related problems. As a motivational speaker, he also conducts classes for the corporate people in creating awareness on emotional well-being and other related topics..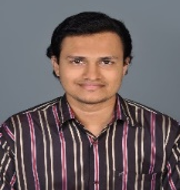 Vikram P K
Vikram P K is working in a corporate sector as a Team Leader with master's in commerce and Psychological Counselor with master's in psychology. He has done his certification in several areas of psychological counselling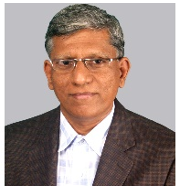 Kannan Parthasarathy
Kannan Parthasarathy is a practising counselling psychologist with master's degree in psychology offering individual counselling and group counselling in both Corporate and Individuals. He also offers career guidance to students and working professionals. He is certified in various counselling techniques like CBT, SFBT, NLP, TA, Metaphors of Movement. He is also trained in Career & Educational Counselling.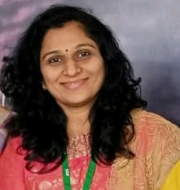 Anjana Pushparaj
Ms. Anjana Pushparaj is a Counselling Psychologist with 8+ years of experience. She has done Masters in Counselling Psychology and also a Post Graduate in Child Care & Education. She is a certified CBT/REBT Practitioner. She has also done a certification course in Trauma informed care therapy. She is a Family therapist and a dream Analyst. She is trained in MCMF Career testing tools and a certified Life Skill trainer. Currently she is working as a school counselor in CBSE schools. As a private practitioner she offers counseling services to individuals, students and families.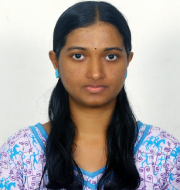 Swarnameenaa
Swarnameenaa holds a Master's degree in Psychology and a Post Graduate Diploma in Counseling and Psychotherapy. Her two-year stint as a teacher in a private school in Chennai propelled her interest to work in the field of psychology. She's currently working as a Research Assistant at Schizophrenia Research Foundation (SCARF India) in projects that focus on the experiences of persons with serious mental illnesses like schizophrenia.